The 2 Things You Should NEVER Do To Your Affiliates by Lynn Terry
Thursday, May 26, 2011
In my last post, I explained just how beneficial affiliates can be to your business. But it's a two way street, and if you want to keep your affiliates motivated and engaged (selling your products!) there are two things you should
never
do...
1. Never Compete With Your Affiliates
Never, ever, ever compete with your super affiliates – especially not on their turf. If you enter an affiliate's social media conversation on Facebook or Twitter, or you comment on their blog post, use your affiliate's referral link to your site – not a direct link.
The minute a gaping black hole opens up that bypasses their referral link… is when you'll lose them as a promotion partner.
On the flip side, if you do take the time to participate in their discussions and promotions you will win them over for life. You want to support your affiliates 100%. You can do this by setting up a Google Alert for your domain, brand or product name so that you can follow the buzz. When appropriate, offer to answer questions or thank them for reviewing your product.
2. Never Leave Your Affiliates In The Dark
It's important to keep your affiliates in the loop, particularly your top affiliates. Have a technical issue? Let them know. Changing your prices? Give them a heads up. Coming out with a new product? Give them a sneak peek and let them leak rumors about what's coming up.
You can really win your top affiliates over by letting them promote a new product before you even announce it publicly. Give them an edge to work with, and you'll have very loyal affiliates on your team.
Bonus Tip:
Never ignore your affiliates. Communication is very important, particularly to your super affiliates. If you can't answer emails, tweets or facebook messages from your affiliates right away... hire someone who can.
Sending a potential super affiliate through a help desk loop and then responding with a canned answer is a surefire way to turn them off from working with you. Fortunately (for them) they can easily find someone else that will work with them directly: your competitors.
I've mentioned "super affiliates" a couple of times. Those are the top performers in your affiliate program - the top percent sending the majority of the traffic and sales. Go out of your way to work with them personally, while maintaining regular communication with the rest of your affiliates via autoresponder.
We've discussed why you need affiliates, where to find affiliates, and how NOT to treat your affiliates. In my next (and final) post I'll share the best ways to create extremely profitable relationships with them for long-term success...
About Lynn Terry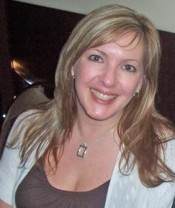 Lynn (
@LynnTerry
) has been working from home and online for more than 14 years, and is both a super affiliate and a professional blogger. Subscribe at
http://www.ClickNewz.com
for creative ideas and actionable tips you can use today!
Labels: Affiliate Marketing